Second Annual 2013 FDNY Palm Beach Retiree Sightseeing Cruse
Cruising down the Intracoastal Waterway from Delray Beach this group took over the exclusive forward cabin usually reserved for the very rich. Boy was the waitress in for a surprise when she looked at her tip from these BIG spenders.
These brave souls weathered the trip on the top deck. It was a beautiful day.
The scenery was spectacular. And the shoreline looked good also.
After the cruise we all went across the bridge to the Old Calypso Restaurant for an excellent meal.
Everyone had a great time. Why not join us next year?
Second Annual FDNY Palm Beach Retiree Golf Outing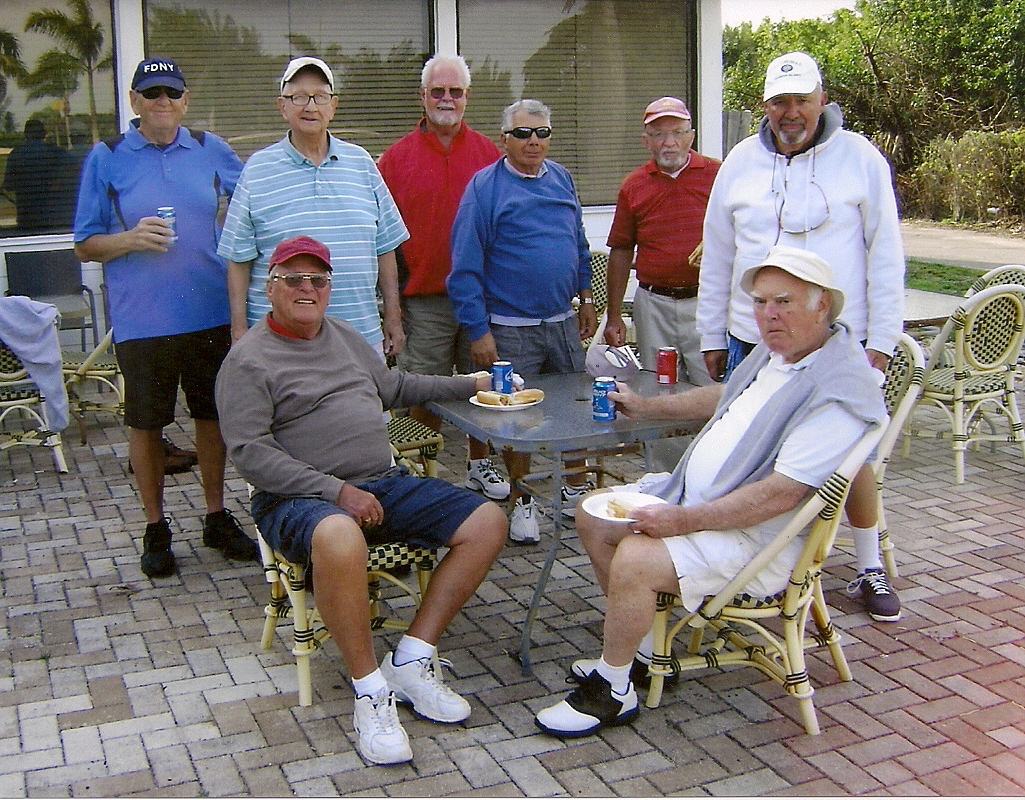 Photo of 2013 FDNY Palm Beach Retiree golf outing. I don't see too much golf being played in this photo. This was the lunch after a grueling morning. I understand that Andy Clark actually took a tour of the ENTIRE course. Thanks to Fred Schlueck for running a successful golf outing this year.

Second annual FDNY Palm Beach Retiree Fishing Trip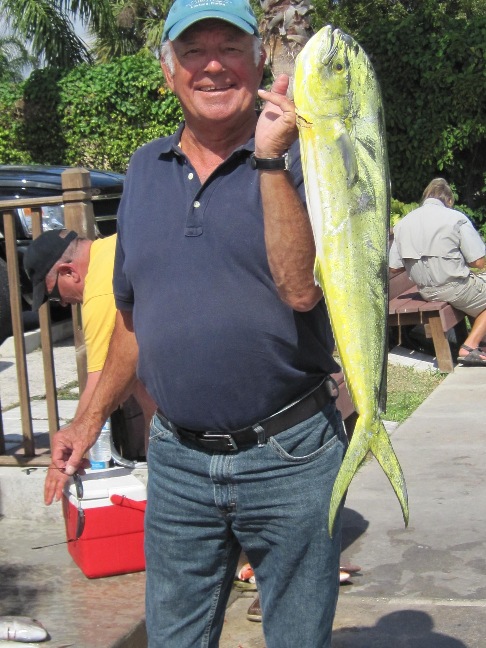 It was a beautiful sunny day on February 7, 2013 for the FDNY Retirees of Palm Beach County's Annual Fishing trip. We had 15 members and their friends aboard the "Island Time" out of Hypoluxo. Strangely enough (for a FDNY outing) everyone was on time. There was a good breeze cooling off the warm 80+ degree temperature and the ocean was a gentle 2-3 feet.
After a 30-minute run out to the first fishing spot we all let our lines drop for the first drift. Everyone was standing at the rail paying close attention to their rods and waiting for the "big hit". Everyone that is except Norm Kuerner. When I turned to look at everyone fishing there was Norm puffing away at a 4-cent cigar and sitting on the bench. His rod was in his hand but it was resting on the rail as he related one of the many semi-true fire stories that made their way around the boat.
Everyone kept yelling to him that if you want to fish you should stand up and pay attention to the rod. With one more thoughtful chew on that cheep cigar he just smiled and said the fish will either bite or they won't. He was going to stay sitting.
Later, after Norm pulled in a good sized Mahi Mahi (photo right), I took the next photo below of the brothers.

As you can see, everyone decided to try out Norm's technique. They weren't successful. It seems that Norm is the expert of sitting fishing.
While Norm's fish did not win the pool for the biggest fish he did win the award of "The Laziest Fisherman" on the boat.
All in all the Second Annual FDNY Retirees of Palm Beach County's Fishing Trip was a big success and we may run another trip in March.