Marine Firefighting Inc.
Links Page

Advertising Rates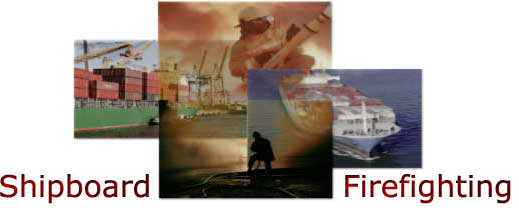 Banner ads are measured in pixels
Each space is 400 pixels wide by 155 pixels high.
Maximum Banner size is 300 pixels wide by 145 pixels high.
Larger Ads will be priced individually
Note: Many browsers will display a graphic differently. This is merely a guide.
Prices on the links page start at $50 per month (6-month minimum) (See specials next page)
Space on the "Home Page" starts at $1,200 for 12-months
Ads will appear approximately the same size as the above photo. A clickable title will also appear above your ad.
Both photo and title will be "Hot Linked" to your website


Red Hot Introductory Price (1st. time ads only)
Twelve months on "Links" page for just $500. (A savings of $100)
Space on the "Home Page" normally starts at $1,200 for 12-months
Introductory Home Page Price is just $1,000 for 12-months (A $200 savings)
Ask about pricing for larger ads and ads on other pages.
Payment is expected in advance and no ad will run until payment is verified and checks have cleared.
Animated graphics will require more space and slow down the loading of the page. Therefore, add $10 per month if you wish to use an animated graphic or any other special effects. All nonstandard ads may be priced individually at the discretion of the webmaster.
We reserve the right to refuse any adds which we feel do not reflect the standards of
Marine Firefighting Inc.

The following should be e-mailed to MarineFires@aol.com and payment mailed to address below:
1) Text of ad. If you wish any special formatting then forward your text in MS Word file with text formatted.
2) Your full URL address (website address ex. http//.www.marinefirefighting.com)
3) Your Email address
4) Your mailing address
5) And any graphic (jepg or GIF format) We may reduce/convert if file is too large.
E-mail the above 5 items to MarineFires@aol.com and mail your check to our address below.
Please allow three weeks for appearance of ad on website. We will E-mail you when your ad will first appear.
Make checks payable to Marine Firefighting Inc.
Mail to:
Marine Firefighting Inc.
850 Horizons West #312
Boynton Beach, FL 33435
Any questions should be E-mailed to: MarineFires@aol.com