Contact us at MarineFires@aol.com Press desired topic.

Small Boat and Marina Fires
Almost every area in the country will have a marina or some body of water on which
pleasure craft pass. Fires on a pleasure craft, whether underway or in a marina, will pose special challenges and hazards to the Land Based Firefighter. How will you get to this boat on fire? Should you get to the boat on fire? We will look at fires in both covered marinas (photo right) and open marinas.
This seminar begins with a classroom session in which we will view videos
and examine case studies of actual marina fires to determine what could have been done differently and what tactics proved worthwhile. We will look at features found in all marinas which could either help you or hurt you during a fire operation.
Tom Guldner
(photo left) has over 32-years experience with the FDNY and over 14-years instructing Firefighters and Mariners in all aspects of marine fires and emergencies. His lectures are both entertaining and informative.
We will also look at individual boat fires both while the boat is underway and while at anchor. Next we will discuss the tactics needed to safely handle these incidents. Finally, you will get to see portable fire pumps and small Fireboats. We will discuss how they are equipped and operated.

After the classroom session we apply some "hands on" experience as we walk through a local marina. We will see the safety information and walk through the pre-fire-plan information that had been brought out during the lecture segment. And, we will
see it at a marina you would respond to.
As you tour your marina we will point out features which will help your fire operation, like water supplies and assembly areas, and we will also point out features that can hurt your fire operation, such as a marina fuel tank.
Just because you don't see a large gasoline or diesel tank it doesn't mean that there isn't one. In the photo on the left Tom Guldner is pointing out the access plates for an underground fuel tank. They are often unmarked and sometimes obstructed.
Here Tom Guldner discusses electrical hazards which may effect your Firefighters. Adding electricity to water is a recipe for disaster. Many marinas are well set up with signs and directions posted. Many are not. (Right) Tom discusses how the electricity must be shut to any dock affected by fire on which your Firefighters may be working. It's not always as easy and straight forward as shown. Sometimes you will have to search for the shut off and sometimes there may be more than one. The time to find out about that is BEFORE the fire. Training and pre-fire plans are a must for EVERY marina in your district. (Full day) e-mail MarineFires@aol.com

Small Fireboat Operations at Fires and Emergencies
This seminar is designed to address some of the hazards and operating techniques of handling a small fireboat responding to and operating at marine fires and emergencies. We will also discuss some of the "tricks of the trade" that can help you handle your fireboat in common tasks as well as in emergency situations. This is NOT designed as a basic boating class and it would be expected that anyone taking this seminar had already received some training in basic boating or would have some previous boating experience.
Types of boats and hull configurations can effect the operations of your boat.
Holding your boat "on station" while pumping from 200 to 5,000 gallons per minute can be very challenging as well as dangerous. Operating your Fireboat near larger vessels requires knowledge and understanding of what those ships can do. Towing a disabled boat may pose problems that you never considered. How many lines (ropes) will be needed. You need some for docking your own boat but what about towing, dive operations, and other emergency situations. You may be responding to a fire on land in a remote area where your boat will be the only water available. How will you get that water to land based units. How about floating a supply line into the shore?
Your Fire Department has done the right thing in providing a Fireboat. However, without the information on how to handle this valuable tool, it can quickly become a danger to your Firefighters as well as the people you are supposed to protect..

Many Departments requesting this program also opt for their own hands-on session in the afternoon. The fire boat(s) are brought out to a safe area where the operators can practice what they learned in the
classroom.
Just operating the boats monitor and trying to hold your position (photo left), while the boat is not tied up, can prove to be a difficult task. Even boat operators with extensive boating experience are surprised at how difficult this task can be.
The back pressure of that bow monitor will try, and often succeed, in pushing your fireboat off station and possibly into a dangerous spin.
Control must be maintained of the boat and also the fire pump. If the boat starts moving uncontrollably you must be ready to shut down the water supply immediately to prevent injury and damage.
Some of the other skills learned in this hands-on training are towing (photo right), rescue a person in the water, supplying water to land-based operations and other operations which may be pertinent to your area.


--Every major port has a fleet of these important workhorses of the sea bringing your lobster or scallops
for dinner. These boats are out there most days catching fish. But they can
catch something else. They can catch FIRE. If they are at or near a dock when the fire starts, your land based fire department will be called in. Do your members know the many dangers aboard these vessels? Will this response be their first contact with this type of vessel? Are you aware that the same stability problems which account for many crew fatalities at sea will now be your problem? Are you ready? This presentation will also examine a CO2 operation at past fire aboard a fish processing vessel that had no fixed CO2 system! Full-day. E-mail for details.
-----Photo right by ----> Kelly Fitzpatrick - E-mail MarineFires@aol.com
Click here or on the photo on left to see photos and read details of a recent full-day "Commercial Fishing Boat Seminar".

Ship Collision and Fire
June 16, 1966 would be a day the New York City Fire Department's Marine Division would never forget. The tanker Alva Cape, with 5,579,000 gallons of naphtha aboard, collided with the tanker Texaco Massachusetts, which had just unloaded her cargo of gasoline.
The resulting explosion and fire would eventually snuff out the lives of 33 mariners and injure 64 others. Dramatic photos combined with an informative lecture of the fire and its aftermath are displayed in this multimedia presentation. Every port and commercial waterway has some form of tanker from oceangoing tank ships to fuel barges. Even tug boats carry as much as 100,000 gallons of fuel for their own consumption. E-mail for details

Ferries and Excursion Boat Fires & Emergencies
These vessels travel our harbors, rivers,
and lakes either delivering commuters to and from work or tourists sightseeing those same waters. Some provide dinner, some provide music, dancing, and drinking, and some just provide the ride with whale watching or sightseeing.
This program looks at both of of these types of vessels. The first part deals with small ferry fires by using a previous fire as a case study and also looking at the training the MFI provided to both the firefighters and the boat crews after the fire.
The Fire Island Belle (Photo left) was traveling to Fire Island, NY with 100 passengers when fire broke out in the engine room.
We examine the
operation with use of the actual NTSB report of the fire. We then look at the training we later provided to the local Fire Departments to help with these incidents in the future. (Tom Guldner gives a pre-drill briefing photo right.) Both the Firefighters and the Crew learned some valuable information.
Search in a situation like this can be a difficult task. You may be operating blind in the heavy smoke and if you are not familiar with the layout of the vessel you will have to feel your way around.

We will
also examine a drill and fire scenario run for the New York City Fire Department aboard the Dinner Cruise Vessel "Spirit of New York" (Photo left).
The drill evolved around an excursion vessel on fire in the middle of the Hudson River in New York City with 65 passengers and 5-crew members aboard. The engines failed due to the fire in the engine room which also spread to the galley. With no power the vessels Captain dropped his anchor and called for help.
Firefighting as well as search & rescue for missing passengers was carried out simultaneously and as the fire was knocked down
the bulk of the passengers were led to a top deck where they would be safe. Injured victims were treated, and those more seriously injured were immediately removed to a hospital.
If you own or work on, or just have any of theses vessels in your Fire response area why not have Marine Firefighting Inc. set up a training program for your Department and the vessels crew. Don't expect your mariners, firefighters and fire officers to operate safely in an environment with which they are unfamiliar. If you do, you may be asking for some serious problems.
E-mail us today to set up this vital training for your members or to
inquire about any of our other marine firefighting programs. E-mail MarineFires@aol.com

Ship Yard Fires
Fires involving ships in dry dock or under construction present the fire service with an extremely difficult task. This ship is considered a "Dead Ship" because it will have all of its systems non-operational. The vessels own fire pumps operate by sucking water from under the ship but there will be no water under this ship. Hopefully your Firefighters have already had our "Shipboard Firefighting seminar, but this will be different. No ships water and no ships power to operate watertight doors and ventilation.
This specialty training program incorporates the shipboard firefighting program as it relates to vessels in ship yards. The training uses photos of past shipyard fires and the March 20, 1998 fire in the bridge of the 300' research vessel "Ronald H. Brown", that was undergoing
repairs in the Brooklyn Navy Yard in New York City. (Photos left and right). It is presented along with an informative lecture on the problems encountered.
E-mail for details MarineFires@aol.com

Liquefied Natural Gas (LNG) for First Responders
This training program covers the properties, dangers, and emergency operations for this product which can now be found not only in ports but on your roads, rails, and at industrial and construction sites. It's not only being transported, it is now fueling the ships, boats, trucks, busses locomotives, and heavy construction equipment you see every day. And, all these vehicles and vessels have to fuel up somewhere, so you may have a mobile or fixed filling station in your district also.
Marine Firefighting Inc. has been involved, for over 17-years, in LNG training for the mariners who have dealt with LNG ships in the USA, Australia, and Mexico. (See photo right) Now you can find that same LNG in your fire district fueling the ships, trucks, busses, locomotives, and even stationary equipment such as generators. And there will also be LNG refueling stations to concern you!
Because LNG can now be found anywhere, we have introduced our new LNG training course for all First Responders.
This includes not only Firefighters but also Police, EMS, and any other municipal or volunteer agency that may be called in to a fire or emergency involving LNG. (NFPA graphic left) They may not be involved in the actual firefighting and rescue effort but they do need to know how the product could harm them. Are your personnel ready to handle this new challenge safely? Tom Guldner, President of MFI, is certified by the NFPA as completing training in "Responding to Gaseous Fueled Vehicle Incidents" and by the BNSF Railroad as to training in "LNG Awareness and Emergency Response" and also in "Railroad

Emergency Response HazMat Awareness"
In the photo below, Tom Guldner (FDNY ret.), President of Marine Firefighting Inc. conducts a training class for the Jacksonville, Florida First responders, and also some of the mariners who
will be manning the new LNG fueled ships which will be refueling (bunkering) in the port of Jacksonville.
Some of the questions covered were: What is this strange liquid? What are its dangers? What can be done by local Fire Departments in the event of an LNG emergency? How can an LNG fire be extinguished? Should an LNG fire be extinguished?
Actually, in many cases it is safer to allow the fire to consume all of the LNG. Of course that can not always be done.
All of these questions and more are answered in this comprehensive training program. We will discuss LNG emergencies on your highways, on your Railroad lines, and in your ports. Remember, LNG may be fueling the locomotive and it may also be a product being transported by that train. ISO tanks are routinely being transported to ports where they will be shipped overseas.
Likewise, trucks on you highways may not only be transporting the LNG, the LNG may also be fueling these big rigs......

Martin County Fire Rescue Trains for an LNG Emergency
In April 2017 Marine Firefighting Inc. provided 6-days of training for the Martin County Florida First Responders. LNG, or Liquefied Natural Gas,
has been transported via ships all over the globe for the past 50-years. But now, this super cold natural gas, in liquefied form, can be found being transported on our roads and rails.
It is also fueling some of the vehicles on those roads and rails. Florida East Coast Railroad is currently fueling several of their new locomotives with LNG. If you live on the East Coast of Florida you may have even seen the LNG tender car (Google Image left) being pulled behind the engine on our local rails.
Both current and projected environmental regulations are causing this shift to this much cleaner burning fuel. Many Railroads throughout the USA and around the globe are running trial runs on LNG fueled locomotives.
In Florida, LNG is also being produced and delivered in 40' ISO containers to ports in Jacksonville and other ports in south Florida for delivery to Puerto Rico and other Caribbean Islands. It is being used there to run factories and power generating facilities. LNG is in use as a fuel all over the USA. There are also many Natural Gas fueling stations all along our highways and at large scale trucking companies, like United Parcel Service (UPS), who are switching their fleets to run on this clean burning fuel.

In the photo on the right, Tom Guldner gives the students a 2-day class on LNG for the First Responder. To include all working groups, the program was run 3-times, on 6-consecutive days.
During Tom's 33-year Firefighting career in both structural and marine firefighting he had been the Training Officer for the FDNY's Marine Division and held a US Coast Guard license as a "Ships Master". For the past 18-years Tom has been training the mariners involved in escorting large LNG ships into and out of ports in the USA, Mexico, and Australia.
The First Responders were shown that the Florida East Coast LNG tender car is, in effect, a robust intermodal ISO tank. For added safety these tanks are double walled with a layer of insulation between the two tanks. Added to this the students were told there are other safety features such as pressure reducing valves which can protect an LNG tank from over pressurization. While the LNG does have its hazards, it is protected in transit better than many other hazardous materials currently being shipped in single walled tanks. But how will these tanks react when damaged?
This instruction is for first responders who may be called to the scene of a highway or rail incident which may involve an LNG tank. The students were shown the properties of LNG and the hazards of a spill or fire involving this product. Discussed were many of the myths about this super cold (-2600) liquid. That discussion included the myths on both sides of the LNG issues. While it is not as dangerous as many of the detractor's state, it may not be as safe as the LNG industry wants us to believe. There are many hazardous products traveling all over the United States. LNG is now one of them and we need our First Responders trained to deal

with it safely
Martin County took the safety of their personnel seriously; shouldn't you?
Training can start as Awareness Level training for first responders who may not engage in actual firefighting operations but still need this information to keep them out of the danger zone. You are dealing with a product that is colorless, odorless, and can freeze normal steel so that it becomes brittle in seconds. Imagine what it can do to your equipment and to your Firefighters!
Those Firefighters who may actually be expected to control or mitigate an LNG incident would need to be trained to the Operations Level.
You cannot conduct normal operations on an LNG fire. Water will not extinguish an LNG fire. In fact, water may actually increase the size of the flames and the radiant heat. What about B.L.E.V.E's? Is a B.L.E.V.E. possible with an LNG tank? If so what precautions and operating techniques will need to be employed to keep your Firefighters and the general public safe?
Chief Officers and anyone who may act as an Incident Commander at an LNG incident would need our Command Level training (Comming soon). Size Up is crucial to enable the commander to decide on the type of attack. Should it be an offensive attack or a defensive attack? The incident may require no attack at all. It my just demand an immediate evacuation. Your decision will determine the success or failure of your operation and the safety of your personnel and the public.
We in the Fire services have been faulted in the past in that we tend to react instead of acting. Don't wait for an incident to take a life. Let's ACT now and provide the training needed to allow your First Responders to operate safely.

Who would you trust your First Responder's Safety and Training to?
Don't let the Fox Guard Your Hen-house!
Should you trust the safety and training of your Firefighters, and other First Responders, to the same entities which have a vested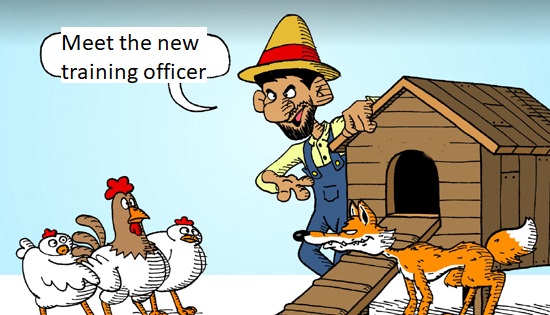 interest in the future of LNG or do you want to trust a Fire Officer who has over 18-years experience in training both Firefighters and Mariners to deal with LNG fires and emergencies?
Liquefied Natural Gas (LNG) is being transported on our roads, on our rails, and in our ports. LNG is also fueling some of the trucks and locomotives that are also transporting this new fuel.
Tom Guldner retired from the FDNY after 33-years of fighting both structural and marine fires now living in South Florida. After retirement in 2001 Tom founded Marine Firefighting Inc. This company has trained over 150 Fire Departments in the USA and numerous marine companies in the USA, Canada, Mexico, and Australia.
As a Fire Officer, Tom takes the safety of Firefighters very seriously. His "LNG For the First Responder" training program covers all aspects of LNG that your First Responders will need to know to keep them safe. Are the LNG tanks as safe as you have been told? They are safer than older tanks, and they also have many new features to keep them safe, however, those with a vested interest in LNG don't tell you that under certain accident conditions some or all those safety features may not work.

MFI offers training for Firefighters by Firefighters
Tom lives in Florida where LNG is fueling the railroad and being transported on the roads and rails. Even though he lives within ear shot of the railroad tracks he still supports the use of LNG. But, he wants our First Responders to be given all the information they need.
As stated, we at Marine Firefighting Inc. support the introduction of LNG as a fuel. We view it as an advancement which will aid the environment. We just want to make sure that the First Responders who will be called in to any LNG emergencies are given all the facts, so they can operate safely. After all, LNG is a fuel, and it can be dangerous if handled improperly, or if it is involved in an accident.
Whether it's a 50-100-gallon fuel tank on a tractor trailer or a 10,000-gallon ISO tank being transported or fueling a locomotive, you need to know how those tanks will react to fire while intact but, more importantly, how they will react when they are damaged. After all, First Responders are usually called in when something has gone wrong.
The bottom line is, who will you trust to give your Firefighters ALL the correct information about LNG, the people who want to use and transport LNG or a Firefighter with 18-years of experience with LNG? Why not contact us now to discuss the training of your Firefighters. Again, Tom was a Fire Officer with over 33-years experience and has dedicated himself to the safety of other Firefighters and Fire Officers. Stay safe.

Classroom scenarios, covering actual LNG fires and emergencies you can expect on your
highways and railways, will put all of the information into a perspective that will bring everything together in a manner that will coincide with existing Firefighting operations.
We at Marine Firefighting Inc. have been training Firefighters and Mariners for over 17-years. We have provided that training in over 160 Fire Departments all over the world.
We know Firefighters, WE ARE FIREFIGHTERS!
Our training is not only designed to be informative, we have also been noted as delivering this important information in an entertaining manner which will keep the attention of your Firefighters and Fire Officers.
New technology demands new training. I have stated that you should not send your Firefighters into a ship fire without the proper training. (Photo right - Shipboard fire Training for Milwaukee FD. Tom Guldner front center). We now have a new hazard to contend with. Do not ask your First Responders to operate at a fire or emergency without the knowledge of LNG's hazards nor the tactical knowledge to bring the incident to a safe conclusion. Everyone Goes Home!
E-mail for details MarineFires@aol.com